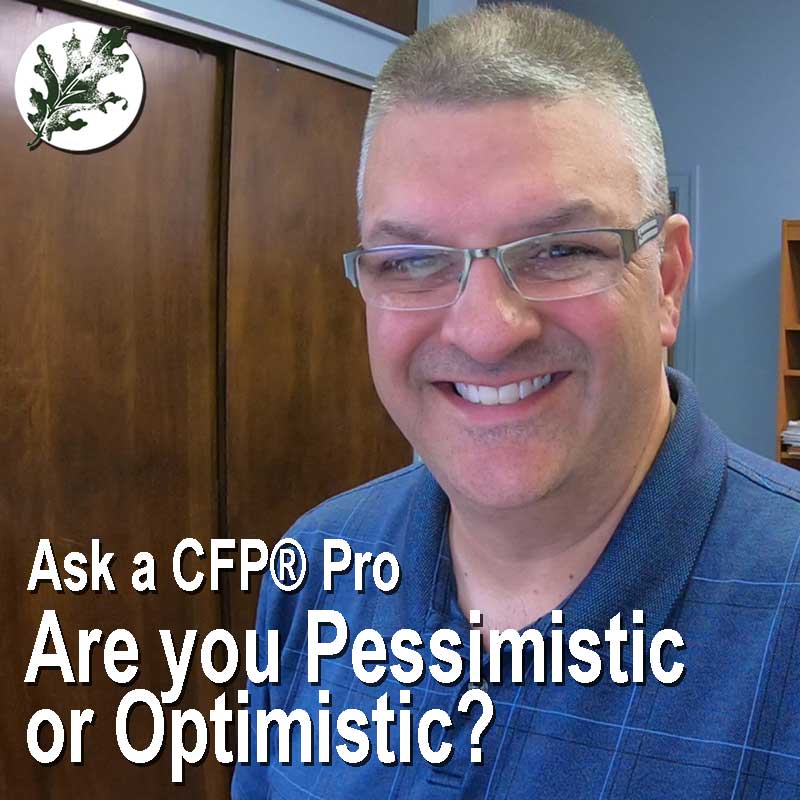 Today is the first episode of our Ask a CFP series.  Each month we will answer your questions about money, investing, and retirement.  
Today's Questions:
1.  Are airline stocks a good buy? What's the best way to invest?
2.  My employer stopped matching my 401k, should I stop my contributions, too?
3.  Since my IRA has decreased in value, is now a good time to convert it to a Roth?
4.  With businesses starting to reopen, is now a good time to buy stocks?
5.  Do you think we've seen the end of the bear market? Are you pessimistic or optimistic about where we are going?
We'll give our answers to those questions on today's show.
Do you have a question? Ask it here: https://flemingwatson.com/askacfppro
To hear this episode on our website, visit: https://flemingwatson.com/are-you-pessimistic-or-optimistic/
Other ways to listen to Monday Morning Money: