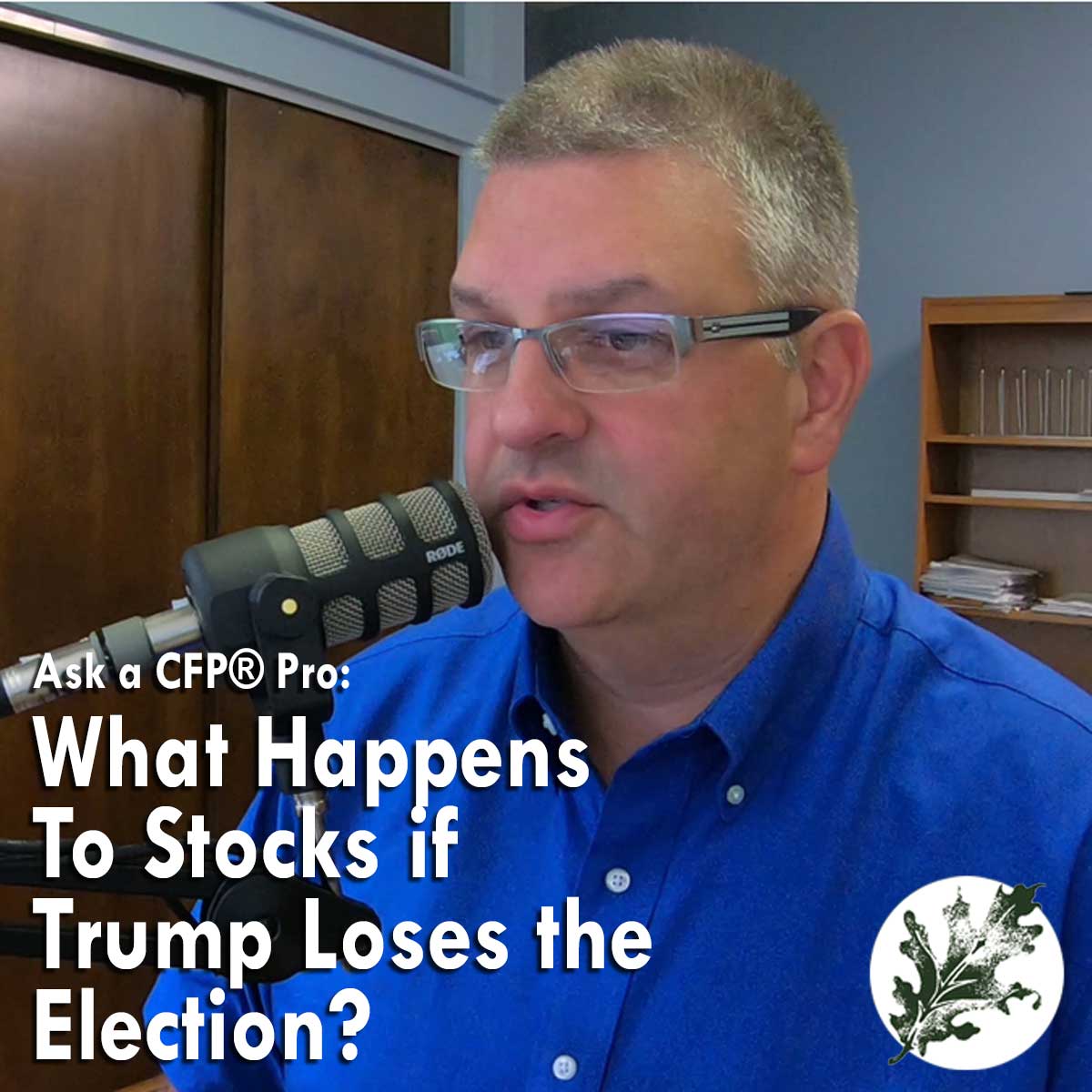 Welcome to our second Ask a CFP® Pro show.  Today we talk about:
An update for the stock market for the first half of 2020. (0:46)
Some tax relief if you took your Required Minimum Distribution early in the year. (3:07)
A tax deduction created by the CARES Act (even if you don't itemize).  (3:44)
And answer your questions.
Here are the questions:
The money in my checking account isn't earning anything, and I probably have too much in that account anyhow.  What can I do to earn a better return on my cash? (5:02)

Will the Charles Schwab – TD Ameritrade Merger affect me? (9:31)

If we are setting up a college account for a grandchild, do we have to open the account in the state in which they live? Can we set it up in Ohio even though they live in North Carolina? (11:28)

What are some of the things people with lower income, who are just getting started invest in? (13:41)

How do you select dividend producing stocks? (17:03)

What if President trump loses the upcoming election, What will this do to the stock market? (20:45)

What is the best way to invest for retirement about 10 years before you retire?  Is it best to pay off your house before retirement? (23:59)
We have pictures.  Click here to see them: https://flemingwatson.com/ask-a-cfp-pro-what-happens-to-stocks-if-president-trump-loses/
Do you have a question we can answer on a future show?  Ask it here: Click here to ask what's on your mind. 
Are you ready to retire?  Learn how you can get you free Retirement Snapshot.
Other ways to listen to Monday Morning Money: 
Subscribe where you find your podcasts.