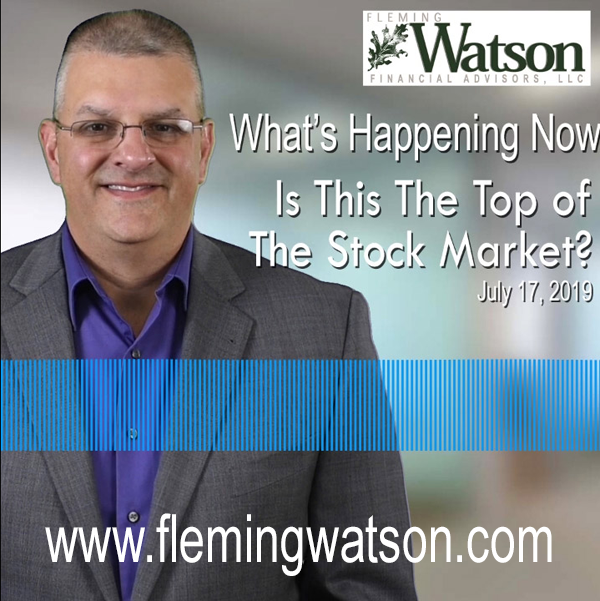 The S&P 500 recently closed over 3,000 for the first time ever. And it begs the question, "Is this the top of the stock market?"  At least one large money manager thinks stocks are headed higher.  Much higher.  We talk about that on today's episode of What's Happening now.  
We have been following First Trust Portfolio's commentary for some time.  You can read their post about their increased forecast and the methodology they use, here. 
As most of you know, we are not in the prediction business.  And most who are, have limited success.  But it rarely stops anyone from trying.   
The stock market will either go up or down from here.  The only way we will know who guessed correctly is to wait and see.  We rarely take any of them to be reliable indicators of future performance.
We are certainly hopeful the S&P 500 passes the 3,250 mark.  But if it doesn't, we won't be surprised.
Neal Watson is a Certified Financial Planner™ Professional and a Financial Advisor with Fleming Watson Financial Advisors  He typically works with people who are planning for retirement.  Fleming Watson is a Registered Investment Advisory firm located in Marietta Ohio.  Our firm primarily serves Marietta, Parkersburg, Williamstown, St. Marys, Belpre, Vienna and the surrounding communities in Washington and Noble Counties in Ohio and Wood and Pleasants county in West Virginia.