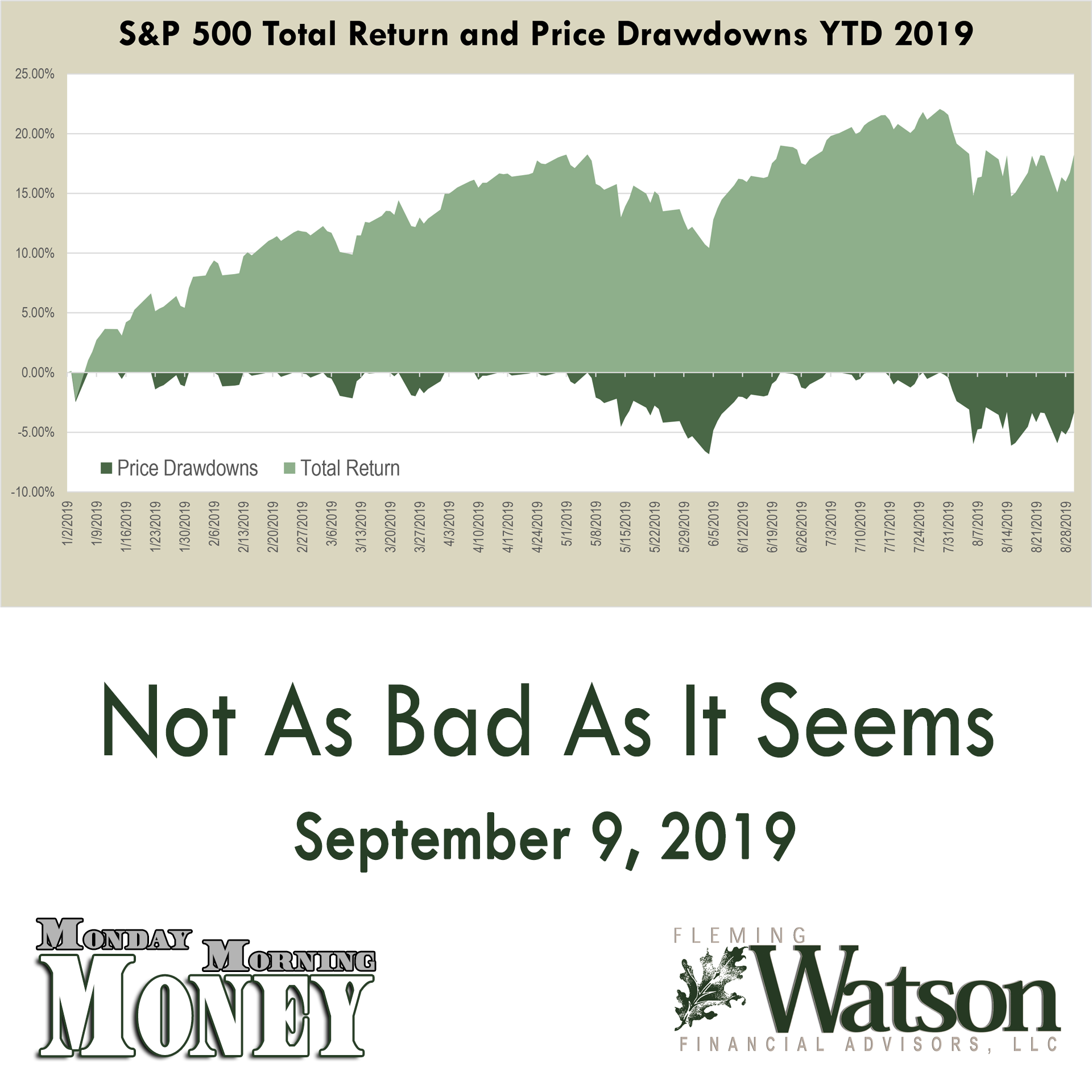 In the investing world, things are often not as bad as they seem. The data doesn't always match the headlines.  
Today we talk about:
August was not good, but was it really bad? It felt really bad.

The worst month for stocks (so far) this year is...

Have we even had a correction in stocks yet?

Don't look now, but the US stock market is having a really good year.

So is everything else.

The fourth quarter is the "money quarter" for the stock market.
To learn more and look at pretty pictures, visit: http://flemingwatson.com/not-as-bad-as-it-seems/