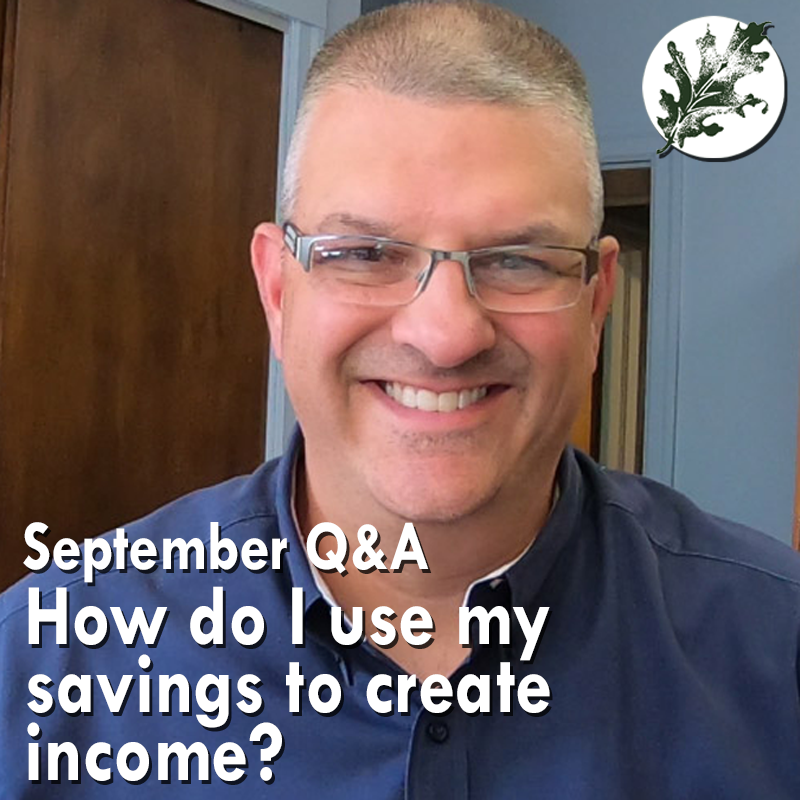 This is our September Question and Answer Episode.  
We answer these five questions:
I changed jobs two months ago.  What should I do with my old retirement plan?
Can I use a trust to protect my Mom's assets if she goes to a nursing home?
My employer announced they are now offering the Roth 401k option.  Should I use it?
How do I use my savings to create retirement income?
Can I make the maximum contribution to both a Roth IRA and the Roth account in the Thrift Savings Plan?
If you'd like to submit a question we can answer on a future show, please visit: https://mondaymorningmoney.com