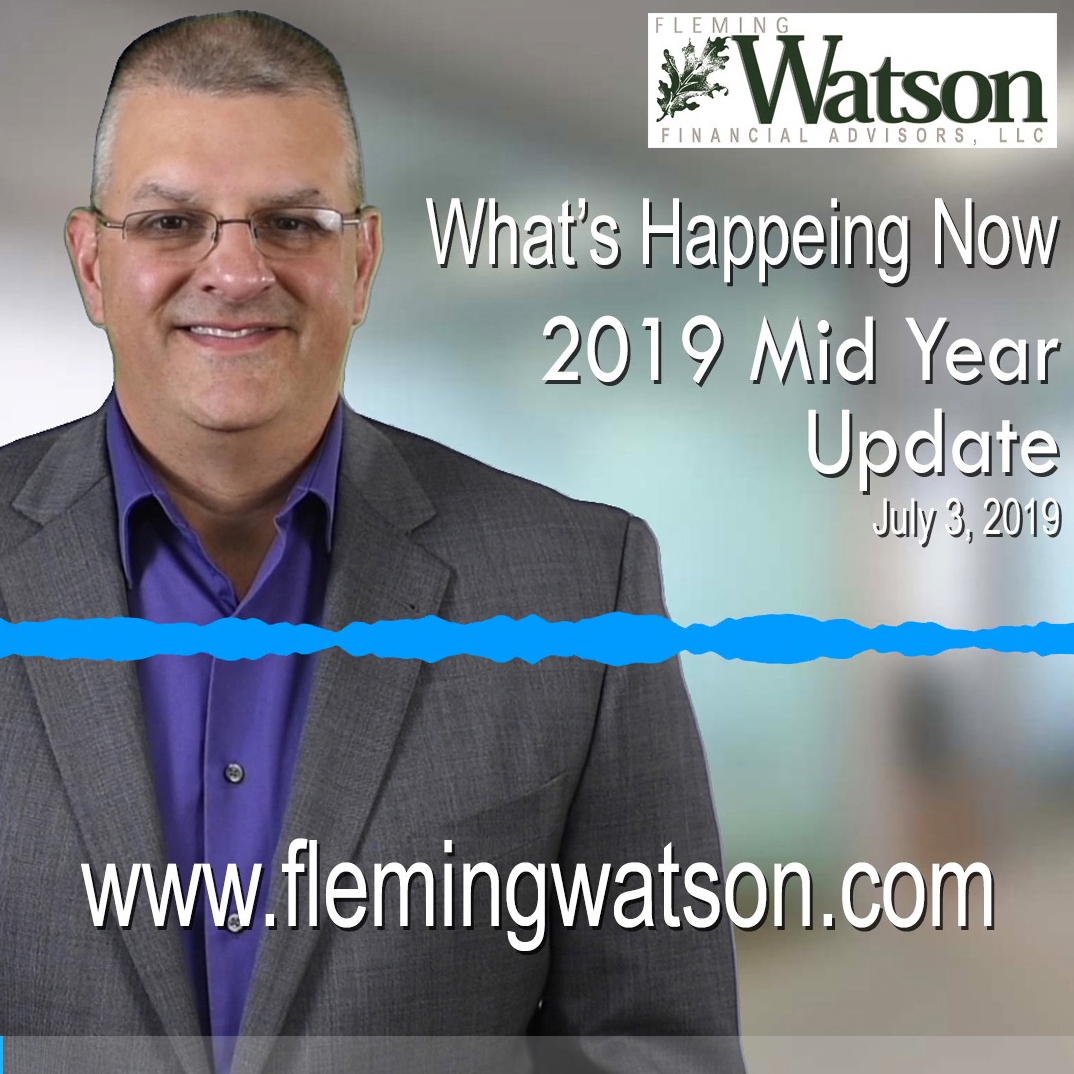 The year is half over, and it is time for our 2019 Midyear Update.  If we were to describe the investment markets for the first half of this year in one word, it would simply be "Wow!"  We'll talk about how the major asset classes did in the first half. And we'll discuss some of the things which could impact the second half of the year.  We'll finish with a couple of interesting facts which give us a reason for optimism.
You can view the related post on our website here:  http://flemingwatson.com/2019-mid-year-update/
We have also updated our popular asset allocation quilt with the numbers from the first half of the year.
Neal Watson is a Certified Financial Planner™ Professional and a Financial Advisor with Fleming Watson Financial Advisors  He typically works with people who are planning for retirement.  Fleming Watson is a Registered Investment Advisory firm located in Marietta Ohio.  Our firm primarily serves Marietta, Parkersburg, Williamstown, St. Marys, Belpre, Vienna and the surrounding communities in Washington and Noble Counties in Ohio and Wood and Pleasants county in West Virginia.