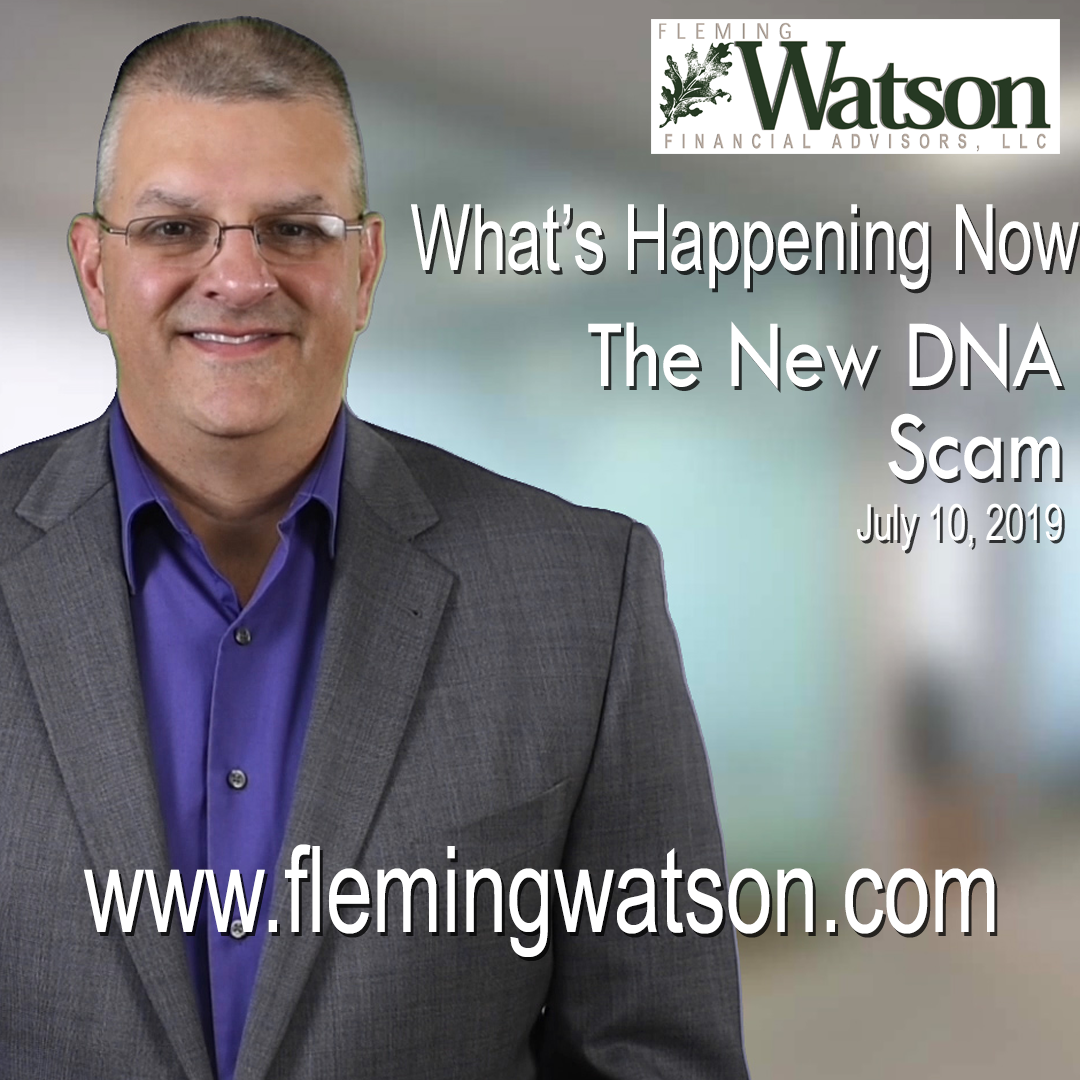 There is a new DNA testing scam targeting retirees. We'll talk about how they are doing it and what you can do to protect yourself on this episode of What's Happening Now.
Consumer Level DNA Testing
Over the past few years, there has been a rise in consumer level DNA testing. It has centered around finding out where in the world your family originated. Companies like Ancestry.com and 23 and Me have made these tests readily available.
Also, 23 and Me has an option where you can find out more about certain genetic health conditions. This can help you determine if you at risk for certain hereditary diseases.
The New DNA Testing Scam
We received a notification from the Ohio Department of Insurance about a new DNA Scam. They target retirees and in some cases bribe them to complete DNA tests. And they try to convince their victims Medicare will pay for the tests.
They try to get critical information from you. They ask for your Medicare number and your Social Security number.
Except, Medicare, will only pay for the DNA test if they are medically necessary.
Sharing your Medicare or Social Security number can lead to identity theft.
Protect Yourself
Here are some steps you can take to protect yourself.
1. Consult Your Doctor.
Ask your physician if they believe a DNA test would be beneficial. If they believe it will, have them order the test. They will refer you to a reputable lab for the test. They will also be able to submit the request to Medicare.
2. Use one of the known consumer providers.
We don't have any experience with 23 and me. And we cannot attest to their services or the results they provide. But they should be able to provide you some information at a published cost. And they should be able to do it without obtaining your Social Security number.
3. Do Not Share Your Information
You should not share critical information with people you do not know and trust. When someone has information like your Social Security number and date of birth, they can do a lot of damage. Guard this information carefully annd only share it with trusted sources.
4. Check with people you know and trust.
If you get a call like this, get the name of the company, a phone number, and the name of the person calling. Then do some research. Call your family, call your doctor, call us before you proceed. Let those around you help you do the research before you jeopardize your identity. 
Neal Watson is a Certified Financial Planner™ Professional and a Financial Advisor with Fleming Watson Financial Advisors  He typically works with people who are planning for retirement.  Fleming Watson is a Registered Investment Advisory firm located in Marietta Ohio.  Our firm primarily serves Marietta, Parkersburg, Williamstown, St. Marys, Belpre, Vienna and the surrounding communities in Washington and Noble Counties in Ohio and Wood and Pleasants county in West Virginia.