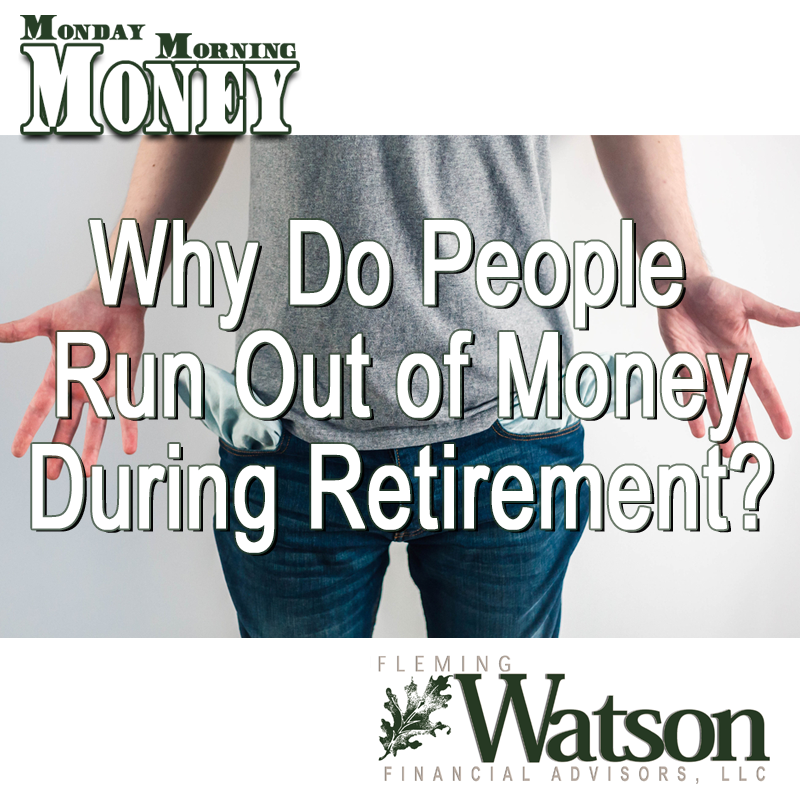 In this episode we will discuss:
There is almost never just one singular reason, it is a combination of factors.
A major stock market decline is one factor, but it takes more than a bear market to derail retirement.
We identify four of the other common factors which lead to disaster.
To learn more, please visit: http://flemingwatson.com/why-do-people-run-out-of-money-during-retirement?/